Our Client Services
Head Lice Screening
Not sure whether you have lice or not?  To make sure that head lice hasn't spread further through your family than you thought, a thorough screening gives you peace of mind. An individual screening is $10, up to a maximum of $30 for a family screening.  If we do find something and you would like a combout, we drop the cost of the screening and charge our hourly rate from the start time of your appointment.
Head Lice Removal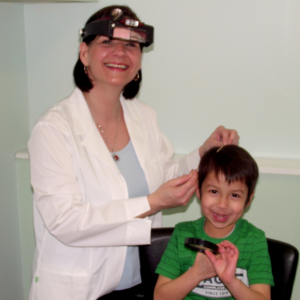 We customize our services based on your budget, time restraints, and desire (or lack of desire!) to do any combing yourself:
Full Service:  We will do the initial removal as well  as all of the follow up.  After our first clear comb-out (normally 2 or 3 comb-outs are required to get a first clear), we will schedule a 'final' comb out seven to ten days later.  If you are clear at that point, we guarantee our work for 30 days.
Tag Team:  We do the first combout for you and show you how to do it yourself, encourage you to take the Licemeister comb, and take turns doing the combouts with you until the two clears are achieved.
Initial Combout:  We do the initial removal for you in the clinic, and you do all the follow up at home.  We'll show you how to do an effective comb-out, encourage you to take the Licemeister comb, and give you a comb-out schedule to follow at home.  You continue to combout on a schedule until you get two clears.
Self Service:  At the screening, if we detect an infestation, we can give you some good advice and instructions to do the removal and follow-up at home on your own.
Regardless of which option you choose, our rates remain the same – $68 per hour per technician (we have two chairs in our main clinic, so two people in you family can have combouts at the same time).  We charge in 15 minute increments.  The first combout is often the longest and averages one hour, but can vary depending on hair types and level of infestation.
Prevention Services
The maintenance program helps families catch future infestations as early as possible after transmission has occurred.  Children are given a quick 'final' combout every month, either in the clinic or in you r home.
Home Visits
If you are not able to come into our clinic we also offer home visits.  There is an additional charge depending on your location and a one hour minimum.  We cover the entire lower mainland, including as far as East as Hope or as North as Horseshoe Bay.
Training and School Services
We offer training in head lice screening and removal, head lice committee training, informative education sessions and school screenings.