Welcome to Greater Vancouver Lice Clinic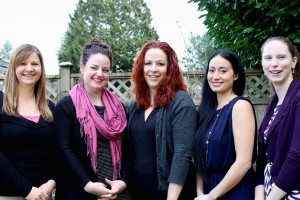 Greater Vancouver Lice Clinic is British Columbia's first Head Lice Screening, Removal &Training Clinic. We are pleased to provide support to families, schools, andcommunities by offering current information and safe solutions to head lice eradication. We believe education is the best defense to beating these pesky critters. The Lice Clinic is eager to share all our head lice knowledge with you to ensure your success.
We provide a completely all-natural approach to head lice removal, focusing on manually removing lice and their nits using the Wet-Combing Method. This method is supported by health practitioners and pediatricians across Canada as the safest and most effective method to eliminate head lice.
The Lice Clinic advocates against the use of potentially harmful pesticides in treating head lice.
In fact, pesticide based products have little effect on the lice eggs (nits) which will eventually hatch resulting in re-infestation. Manual Removal of all lice and nits is crucial to eradicating a head lice infestation.
Our Maple Ridge clinic is set up to comfortably accommodate the entire family. In-home services are also available (additional service charges are applicable).
Let our team of skilled technicians help you – call or email us for more lice advice at liceadvice@liceclinic.ca
Top 5
2016-2017
Greater Vancouver Lice Clinic Owner
Makes Clients Feel At Home
Click image below to read article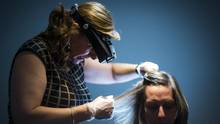 MARSHA LEDERMAN
VANCOUVER — The Globe and Mail
Published Sunday, Dec. 28 2014
Darlene Miller, President of the Greater Vancouver Lice Clinic, joins Dr. Don on AM650.  
DrDonInterview
–