Product Catalogue
–
Featured Products

Other Products
Screening Sticks
sturdy wooden sticks, great for manipulating the hair
6 inches in length
1000 pcs
Price: $19.95 CAD
Head Lice Tweezer
rounded tip with ridges
finger grips for better handling
made of high quality metal
Head Lice Magnifying Visor
(discontinued)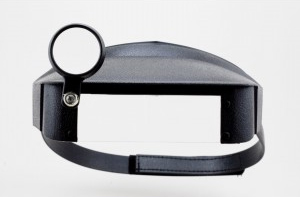 Instructional Head Lice Screening & Removal DVD
Not sure how to screen and remove head lice?  This DVD shows you how
to properly screen; and, provides you with step-by-step instructions on the
Wet-Combing Method of removal.
Price: $7.95 CAD
Bugs in my Hair!
If you go to school, or have play dates with friends, chances are good you
might meet them someday.  Your not alone.  Lucky for you, the unwelcome bugs
in this story are so funny you will be laughing aloud.
Price: $20.00 CAD
What's Bugging Nurse Penny?
Nurse Penny is the coolest school nurse around, and she can handle anything.
When she holds a surprise school assembly to talk about head lice, she explains
everything there  is to know about those creepy-crawly critters.
Price: $20.00 CAD
Yikes-Lice!
A Pesky little itch is bugging you-Uh oh!  Cooties!  What can you do?  How do you make
them go away?  How'd they get on your head anyway?  It's not your fault they're in your
hair.  This fun book has all the facts!
Price: $10.00 CAD
Head Lice
Bugs In My Hair?!
Price: $14.00 CAD
You Have Head Lice!
Price: $8.00 CAD
Scritch Scratch We Have Nits
Scritch Scratch (French)