School and Community Services
Head lice is a community issue – head lice is spread trough heat-to-head contact 90% of the time, so it's essential for schools and communities to combat outbreaks together.
Regular screening is essential for head lice management.  Having schools and community centres play an active role in providing current information to students, staff and parents is key in keeping the spread of lice at bay and encouraging a healthy environment.  Our schools and community centres are the perfect places to start normalizing the subject of head lice.  It is the ideal environment to teach preventive measures that staff and families can all learn and practice together.  This also helps reduce the negative stigma associated with head lice and lessen the chance of bullying.
Head lice removal is a process and having the support of one's community makes life easier for all concerned. finding a head lice infestation in the early stages makes it he removal process a lot less time consuming and lowers the chance of spreading to others.  We encourage schools to participate in regular screening as this helps educate the wider community and lessen the spread of head lice.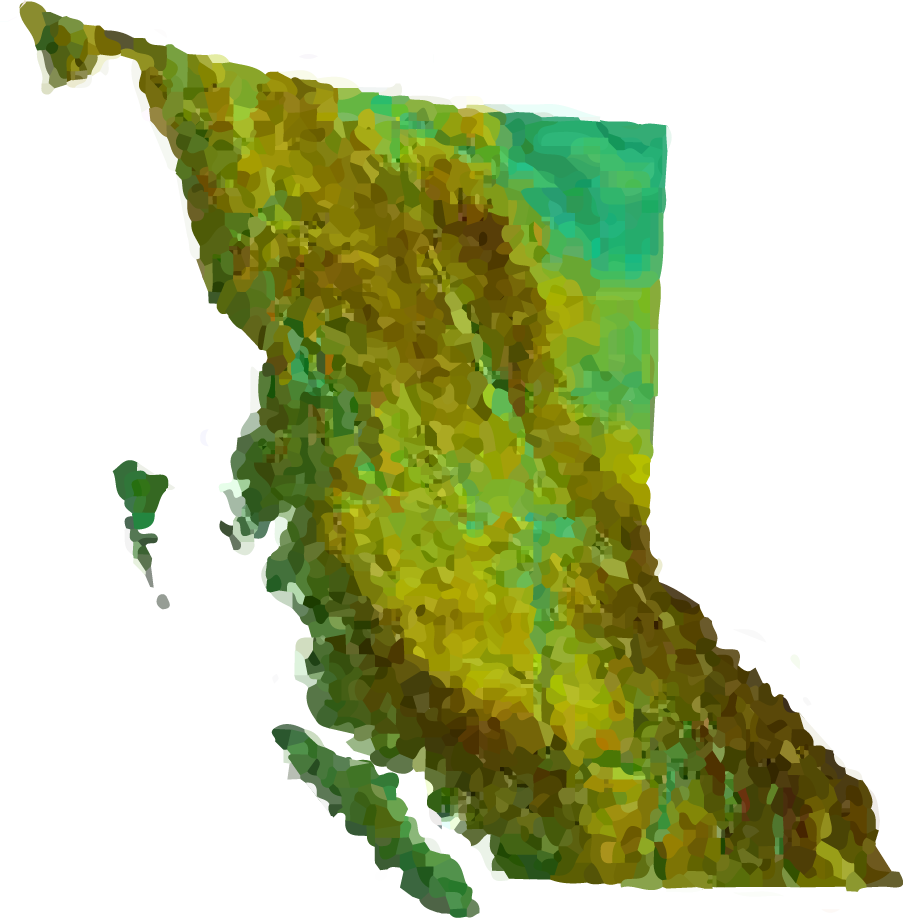 In a rural area?
We service all BC
either in person,
or via internet
---
School Wide Screening Program
The Lice Clinic offers a full school wide screening service covering all of your head lice management needs.  The service includes three visits per school year from our head lice technicians to screen all staff members and students.  A record or relevant information is kept and resources are provided to support your students and their families.
The School Wide Screening Program includes discounts on our Head Lice Removal Kit, unlimited access to our helpline and support for families with chronic cases. Additionally, new bookings will also receive a free Head lice Awareness Package.
Single Visit: $3.00/student plus travel fee (minimum applies)
Package Price: 3 visits $8.00/student plus travel fee
---
Education Day
Introduce the topic of head lice with a fun Education Day.  Our Specialists will spend the day giving engaging and interactive presentations that debunk myths and normalize the subject, helping to remove the stigma.  Talking openly about head lice and being proactive about early detection ensures your parents and students are armed with the best information to clear up an outbreak in the safest and most efficient manner possible.
Cost: $475 plus travel fee or
$350 if combined with another service
---
Awareness Program
Education is truly our best defense against head lice outbreaks.  There are many simple fun ways to introduce the topic of head lice into your school community:
Host a lead lice awareness week
Display hallway Posters
Provide educational materials to your students
Encourage open communication
Add a reminder to check for head lice in your school newsletter
We have fun activities for all grade levels and provide great packages to teach head lice facts and share preventative measures.  Open communication always helps to normalize the subject.
Cost:  Varies, contact us for more information
---
Screening Training Service
For schools who want to establish their own head lice screening program but lack the knowledge and materials, we have a great system in place.  Trained screeners help lessen the chance of misdiagnosis and can give extra support to families who may be struggling.  Training including screening etiquette, safe screening practices, confidentially, head lice facts, how to break up the louse life cycle and preventive measures.  We answer all questions and help debunk the many myths associated with lice.
This service includes a hands-on mock screening session and samples of lice an nits are provided so the trainees can familiarize themselves with these pesky critters.  Trained Screeners will have the ability to confidently maintain a successful screening program for their school.  With this session each trainee receives a head lice information package and the school receives a School Screening Kit.  This kit includes all the tools and forms to establish an effective head lice committee . (value $250)
Cost:  $575 for up to 5 people plus travel fee
$50 for each additional person
---
Removal Training Service
As a second component to your screening training we provide training in the Wet-Combing Method of removal.  This is a 100% all natural approach to removal.  It will be helpful to have volunteers trained in this method so they can better assist families who may need some extra information and advice.
This session covers screening practices, head lice facts, louse life cycle, preventive measures and hands on step by step instruction to the Wet-Combing Method.  The trainees receive a Head Lice Removal Kit, information package and all the confidence and knowledge to assist their school community with lead lice removal.  Our Head Lice Removal Kit is completely reusable.  Many of our schools have set up loan out programs to help cut out the cost of treatment for their students and families.
Cost:  $155 per person plus travel fee
Includes Head Lice Removal Kit
---
Parent Information Seminar
This seminar provides basic information on head lice including what works and what doesn't.  Parents can learn what to look for and have their questions answered in a comfortable informal setting by our head lice specialists.  Technicians provide information on the benefits of screening for lice, share fascinating facts including breaking up the life cycle of the louse and teach preventive measures families can practice at home and school.  Parents have the opportunity to view actual samples of lice and nits.  We provide handouts, access to resources and lice advice.
A Lice Clinic Specialist is also available to speak at your PAC meeting or Pro-D day.  Please call or email us to arrange.
Cost:  (1-2 hrs) $275 plus travel fee
---
Head Lice Removal Kit Loan-Out Program
The purpose of the Loan Out Kit is to assist families to properly eradicate their infestation thus reducing the chance of a community or school wide out break.  The high-quality tools in the kits are completely reusable and would be signed out and returned after two or three weeks when the family has cleared up all members.  Supplying the kit completely cuts out the cost-factor for families.  We supply you with all the quality tools needed to safely screen and remove lice and their nits using the Wet-Combing Method of Removal.
Kit includes:
head lice magnification visor with LED light
LiceMeister® comb
white colored hair conditioner
four sectioning clips
precision tweezers
separating comb
detangling comb
screening sticks
step-by-step written instructions
instructional DVD
access to helpline
Contact us for more information