Services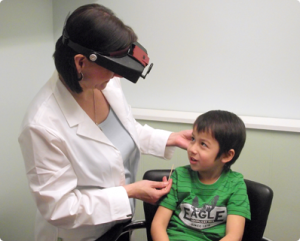 Here at the Lice Clinic we know what a tedious time consuming job it is to get rid of head lice. The only way to guarantee complete elimination of these pesky critters is to manually remove all lice and their eggs (nits).
Our approach to removal is the Wet-Combing Method of removal which is an all natural method of breaking up the life cycle of the head louse. It is crucial to manually remove all nits because if any are left they will continue to develop and hatch. Unfortunately pesticide base products on the market address only most of the live lice but have no effect on the nits. Manual removal of all nits is necessary to be successful.
The wet-combing method is recommended by practitioners and pediatricians across Canada as the safest and most cost effective solution to removal as no potentially harmful pesticides are used. Head lice removal is one of those frustrating situations where you just have to get in the hair and do the work.
The Greater Vancouver Lice Clinic has a highly skilled team of nitpickers to assist you with screening, removal and educate you on all aspects of head lice and their life cycle.
We have many treatment options with flexible hours available at our Maple Ridge Clinic. We also offer in home removal services (additional service charges are applicable).   Clinic offers free Wi/Fi.
Just a reminder to you all, school is finished but summer camps begin!  Make sure you screen for head lice and know before you go!
School Screening and Training Services